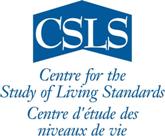 ---
Contact Information
151 Slater Street, Suite 710
Ottawa, Ontario K1P 5H3
CANADA
Tel: +1.613.233.8891
Fax: +1.613.233.8250
E-mail: info@csls.ca
---
---
---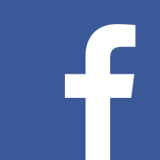 The Centre for the Study of Living Standards is a non-profit, national, independent organization that seeks to contribute to a better understanding of trends in and determinants of productivity, living standards and economic and
social well-being through research.

---

Announcements & Recent Releases


The CSLS would like to thank the following four board members for their contributions to the organization during this many years of service:

Dr. Paul Davenport
Professor Richard G. Harris
Professor Morley Gunderson
Professor Keith Banting

On September 15, 2015, the Centre for the Study of Living Standards released a report by Don Drummond, Evan Capeluck and Matthew Calver entitled "The Key Challenge for Canadian Public Policy: Generating Inclusive and Sustainable Growth." This report was motivated by a report from the CSLS that undertook economic and fiscal projections for all provinces and territories to 2038 and found that, based on current trends of slower GDP growth, government revenues will be insufficient to maintain needed increases in health spending, given an aging population. There are three possible approaches to this fiscal challenge: a focus on expenditure restraint; tax increases; or finding innovative solutions to increase Canada's capacity for growth which strengthens the fiscal position of governments and earnings for Canadians. The authors recommend the latter. Hence, this report sets out a broad array of policy recommendations for governments to achieve better incomes for all Canadians while ensuring a more sustainable environment for all. A key theme of the report is that Canada's market-oriented reforms have failed to generate a golden age of economic prosperity. Simply creating a level playing field for competition and then passively hoping that growth will happen may not be the best approach. Government must do more to support actors to make optimal decisions in the competitive marketplace. The report identifies many opportunities for the government to play an active role in mentoring businesses and individuals, providing information for decision making, and offering assistance to those who struggle to participate in the Canadian economy. A press release is available for this report.